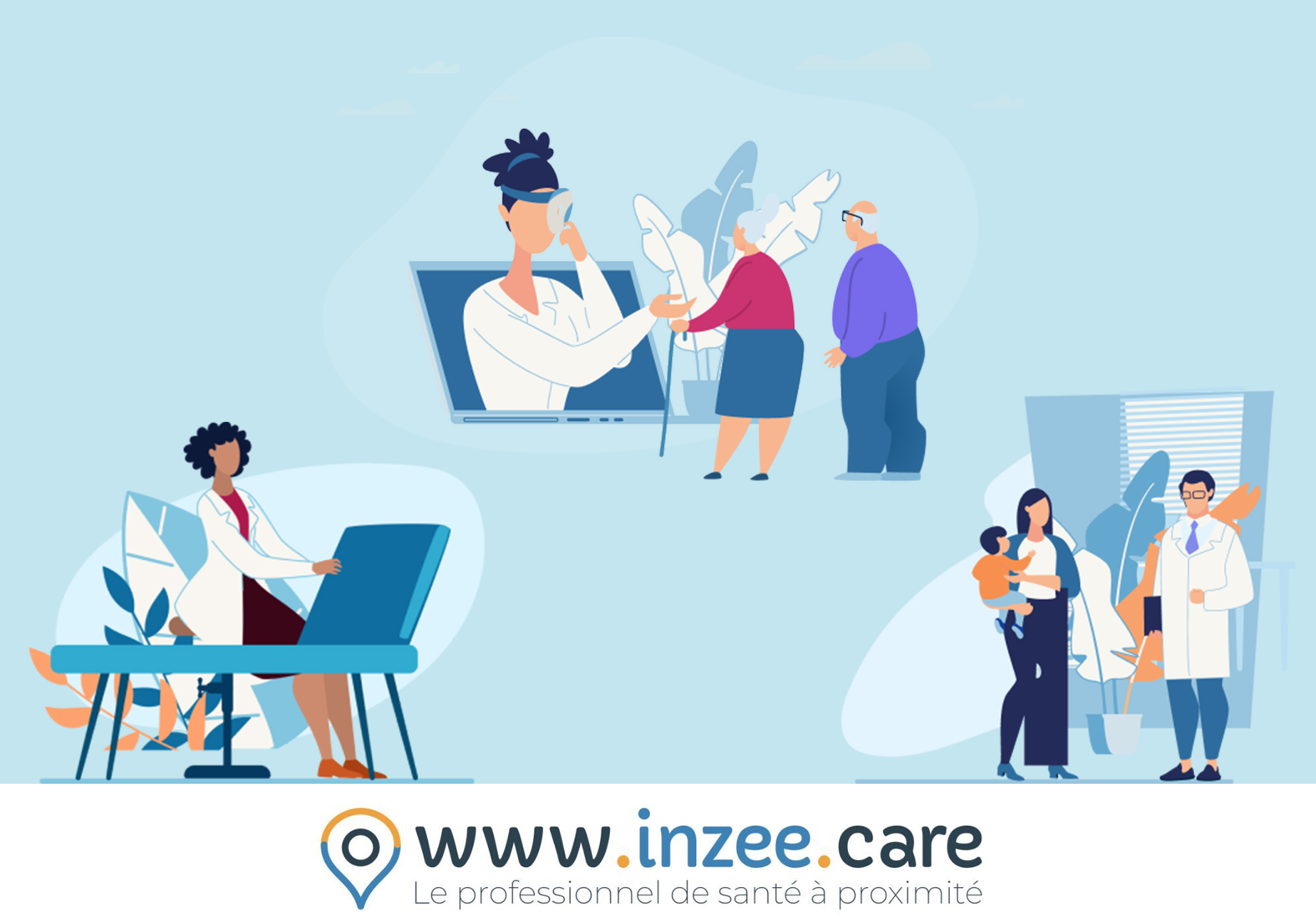 Inzee.care redesign under wordpress
Inzee.care is a platform that connects patients and independent healthcare professionals. It also has a mobile application that allows health professionals and health institutions to consult and accept requests.
Our mission for Inzee.care was the redesign and restructuring of the pages of the showcase site under wordpress. To do this, all the pages were reorganized into logical categories respecting a hierarchical architecture to create an impact on the UI design of the website and strengthen the trust of users towards the services offered by Inzee.care and to avoid lost clicks and quick departures.
Visit website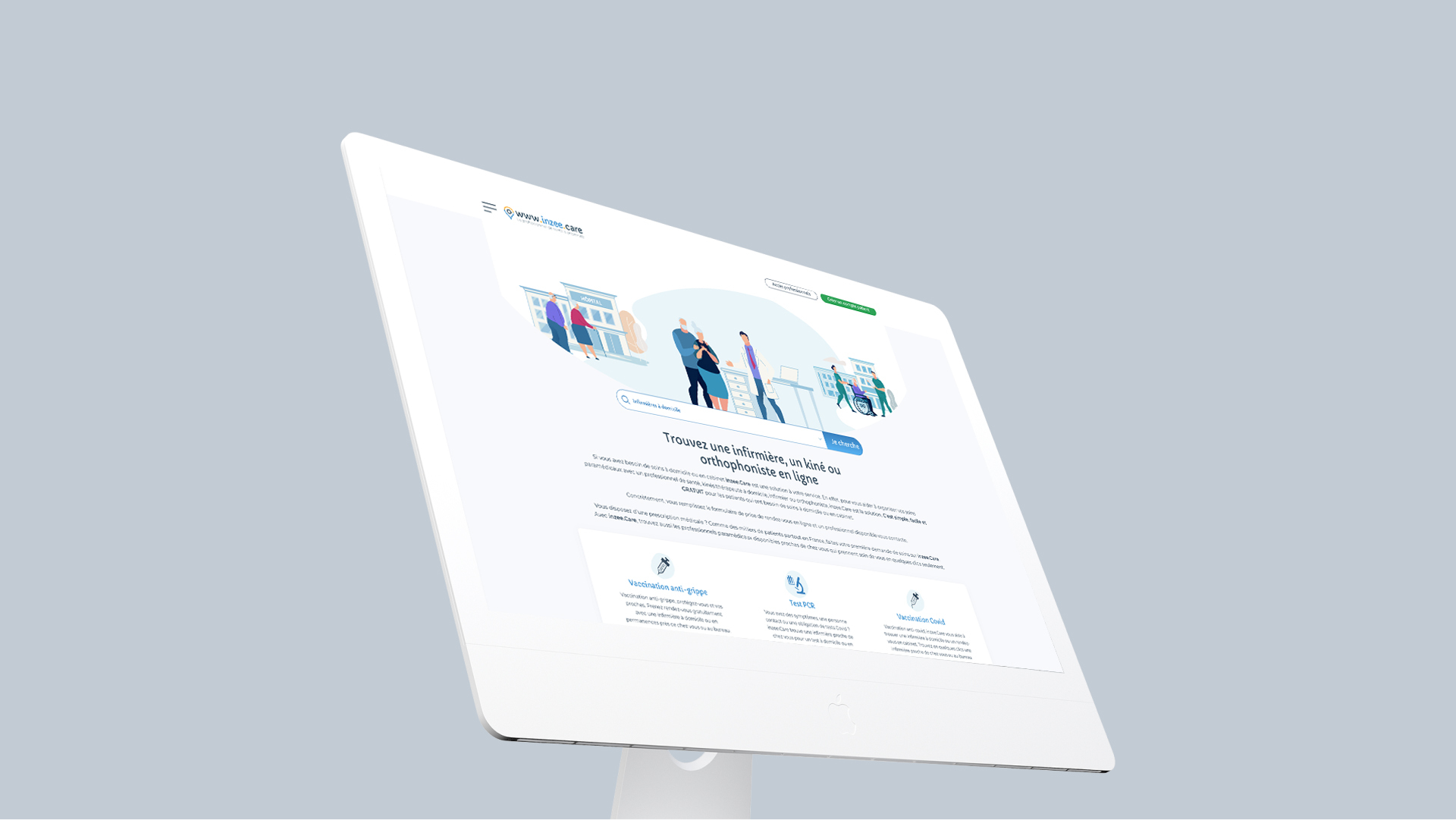 UI/UX design on Figma
In order to correct the problems related to the different layout of the website and to highlight the company's offer, we designed several page models strategically structured with a block content operation, which allows to locate on the site and offer different content on each page. This technique allows for better organization of content and greater flexibility in design. Blocks include titles, benefits and call-to-action buttons.
In order to keep a coherence on the whole site and to have a visual identification, the graphic charter was respected on all the pages of the site as well as the illustrations used are in the colors of the brand while keeping the same graphic style.
The information is hierarchically organized on each page in a logical way to allow users, either patients or professionals, to easily find the information they need on the site.
Patient login & Professional login
The information on Inzee.care's service offer is centralized and summarized in two spaces: a space for individuals dedicated to patients and another one for professionals gathering health practitioners and institutions.
Each space holds all the necessary information allowing each target to navigate and easily find the information they need and make informed decisions.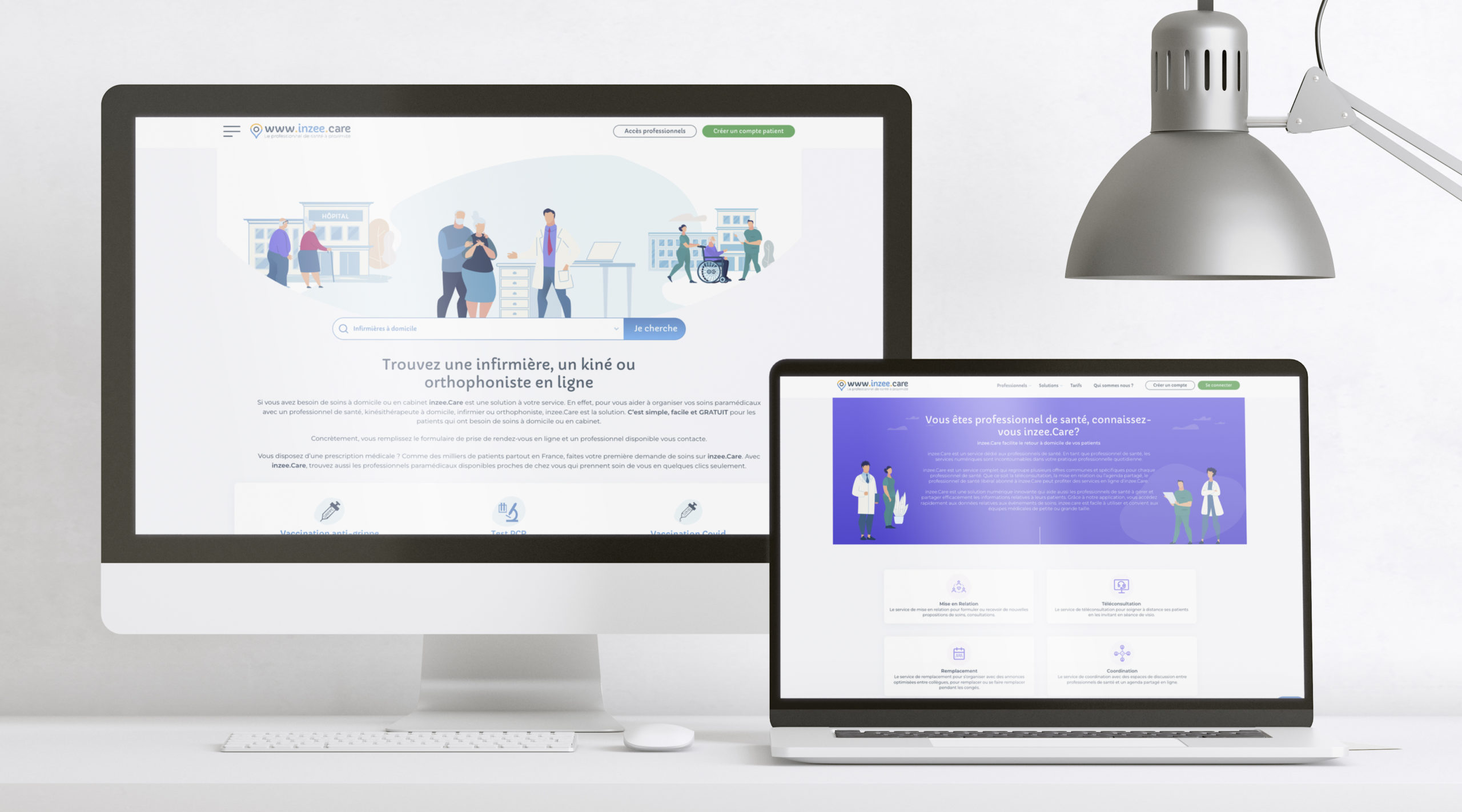 Restructuring the pages
Editorial page

With a relevant and coherent visual, the editorial pages allow to define the rules and practices to follow during the production of content. It also helps to improve the referencing on the Internet by ensuring the coherence between the different elements of the site and to harmonize all the pages.

A business page

Having the same design and standardizing the style of the site, all the business pages centralize and summarize all the necessary information for professionals to better understand the different solutions offered on the platform and to make an informed decision.

A Solutions page

To facilitate the understanding of each solution, additional information pages (prices, features, etc.) have been created. Each solution is explained in detail with quality content, testimonials are also included for more credibility and a FAQ section to answer various common questions from users.

A Recruitment page

The career page allows you to enhance your employer brand and allows candidates to view job openings, obtain information about the company and apply quickly and easily, thus improving the candidate experience. This page is linked to a recruitment software that allows a classification of candidates by offer and optimizes the recruitment process (all job offers in one place, saving time, better targeted candidates through sourcing…)

Simplified menu

A neat menu has been developed to facilitate navigation on the site and to allow users a simple and fluid navigation.
The menu shows the service offer in a simple and coherent way, making it easier for patients to find what they are looking for. It also helps to improve natural referencing by allowing search engines to better understand the structure of the site.
Content for search engines
Pour favoriser l'optimisation sur les moteurs de recherche, une stratégie de référencement naturel (SEO), a été mise en place avec des paragraphes courts et espacés, les Keywords sont mis en gras ou en couleur de la charte graphique et utilisation des points bullets de manière brève et concise.
Liste de villes

La disposition d'une liste de ville par type de professions a été mise en place afin de maximiser les opportunités du référencement naturel et permettre au site web de mieux se positionner sur les pages des moteurs de recherches sans pour autant négliger l'aspect esthétique et le côté webmarketing.

Blog 

Un blog a été ajouté au site web pour améliorer le référencement naturel du site web . Il est régulièrement alimenté par des articles liés au domaine d'activités d' Inzee.care afin de rendre le site plus visible sur les moteurs de recherche et augmenter son positionnement sur les requêtes les plus convoitées.