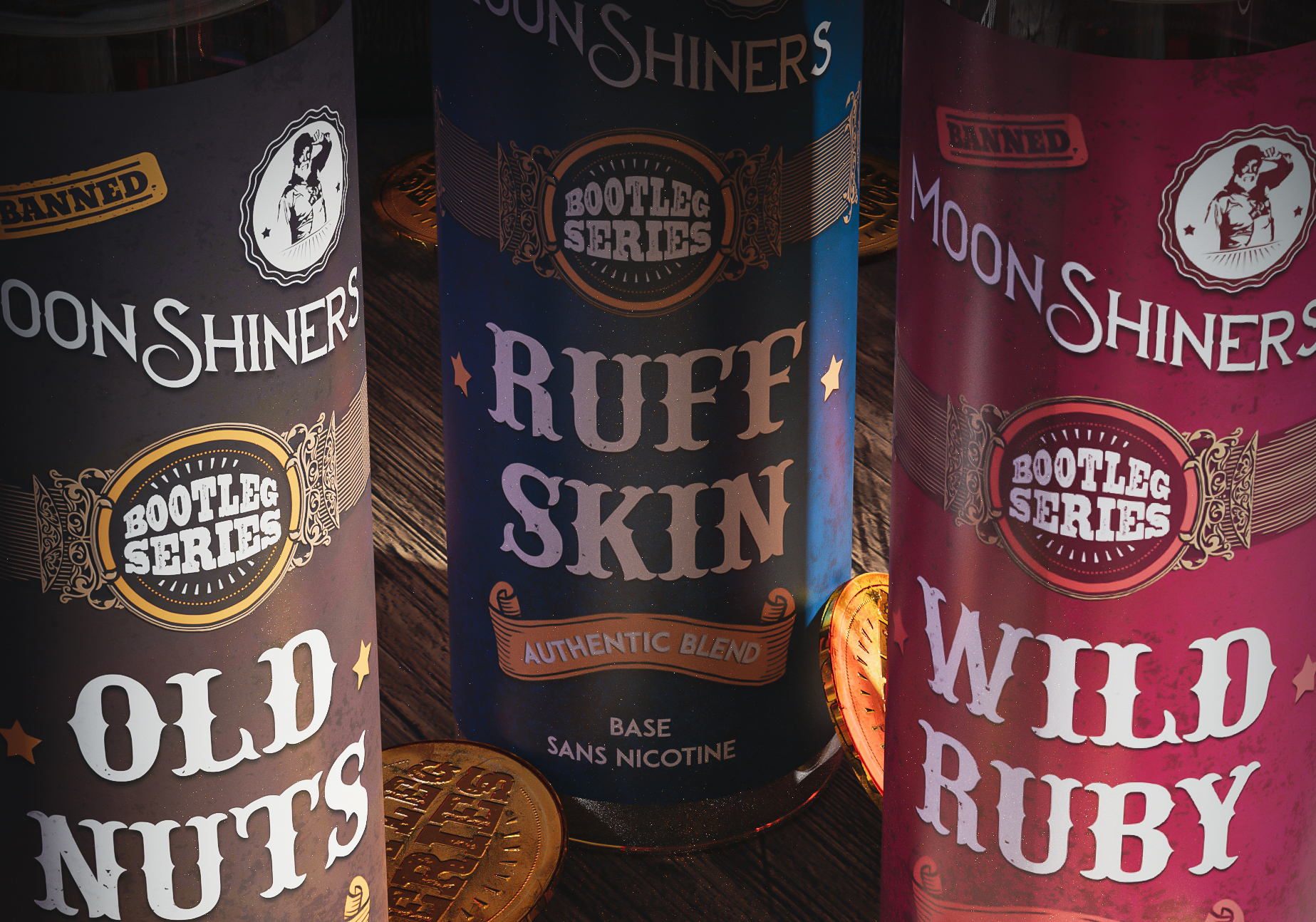 EliquidAndCo e.commerce store on prestashop
EliquidAndCo is an online store of vapes and e-liquids. It offers a wide selection products of superior quality.
Due to the particularity of the sector and the non-compliance of the products to the usual SEO standards and to differentiate EliquidAndCo from its competitors, our UI/UX designers and developers have combined their skills and forces to obtain a unique store in its design and functionality to ensure an optimal customer experience giving the store a modern and efficient identity.
Visit website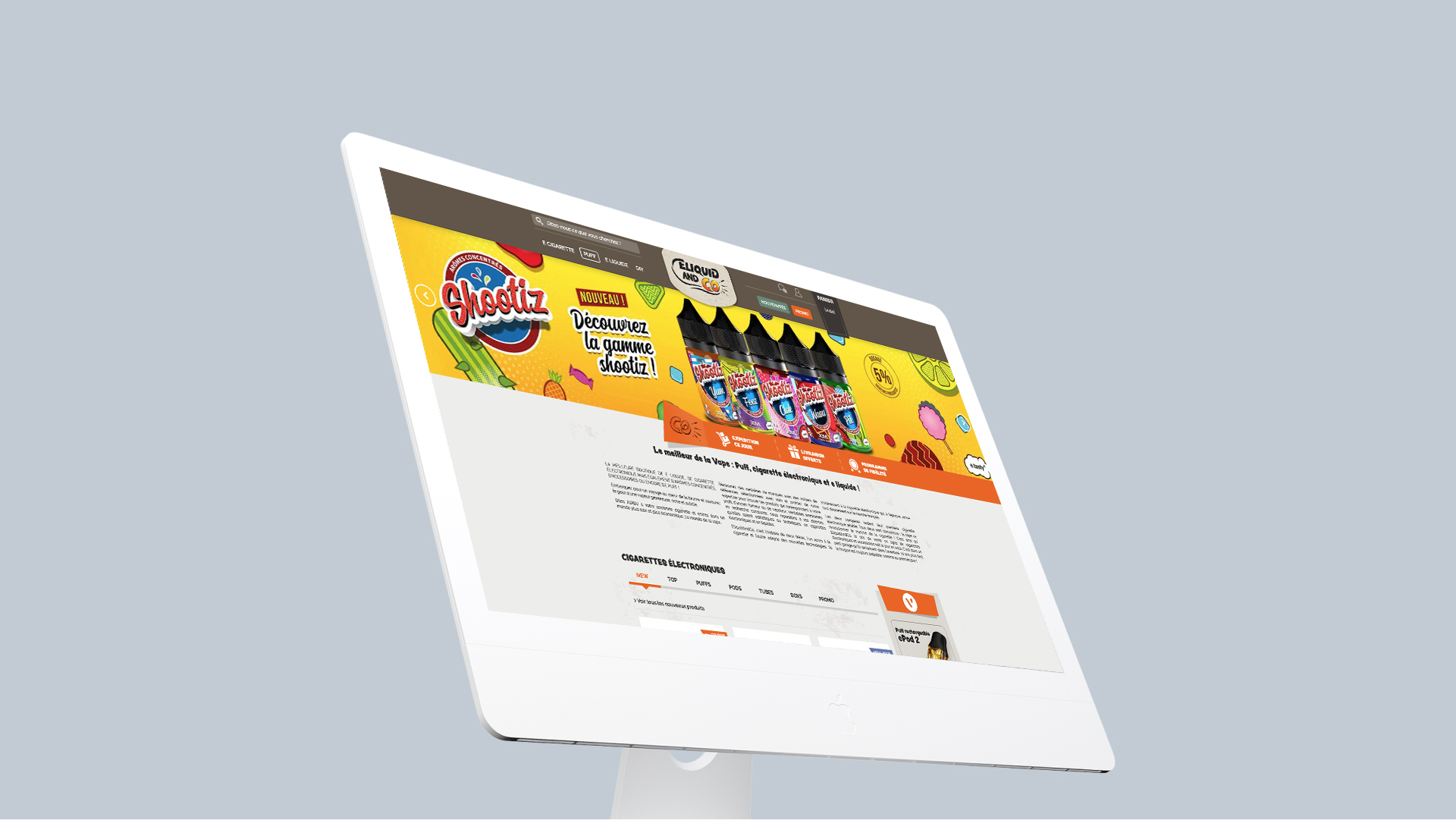 Custom-made menu
Extensive work has been done to streamline the website's menu and make it more intuitive and accessible to users. A clear and concise category and subcategory structure has been implemented to facilitate navigation and provide an optimal user experience.
In addition, a sophisticated Search Engine has been integrated into the menu, allowing users to sort and filter products according to their preferences and needs. This advanced search functionality makes it easy to find the products they want and increasing customer satisfaction by improving their experience on the site.
Custom Prestashop modules
Kit Mix Me

This feature has been designed to help the user compose and customize his ownkit using an algorithm that allows to create different combinations of packs specific to e-liquids under a preparation form calculated according to the format, capacity and flavor. The objective is to facilitate the task for the user and offer him an optimal user experience. This module has been previously configured in the back office by our developers.

Autopromo module

Within the different sections of EliquidAndCo, we have adopted an innovative strategy to promote the different products by using banners that are arranged in a similar way to the products. This method allows us to diversify and maximize the display of similar or related products, in a random and dynamic way. Thanks to this innovative approach, we are able to optimize the visibility of all products while offering a fluid and enriching user experience.

Customer Segmentation Management Module

This module divides customers into different segments by taking into consideration their behavior and buying habits. It also allows for complex actions to be taken for each segment administered via rules that couple segment filters and actions.

Gift module

At check-out, a list of gifts is made available to the customer from which he can quickly and easily choose a gift in relation to his total expenditure and finalize his purchase.

In addition to increasing online sales, this module helps build customer loyalty by providing a pleasant and convenient shopping experience while fostering a lasting and beneficial relationship with the customer.
Certified reviews
Certified reviews using the YOTPO solution. This feature was added to reassure users and inspire confidence by highlighting the positive experiences of existing users and influence the decision making of potential customers and boost the conversion rate and have more credibility with customers.
Lead conversion
After choosing the product, the customer tunnel is triggered by the choice of delivery method. There are two possibilities for receiving products EliquidandCo is delivered at home or collecting the product in a drop-off point.
Then comes the payment and order confirmation: the payment methods available on the website are credit card, pay by bank or via bank transfer, regardless of the method of payment chosen, the user can make his transaction safely.
Optimized product descriptions
Each product has a dynamic, colorful and attractive product sheet. Each product description is detailed with a set of information necessary for the user:
A detailed description of the features and components of each product, photos are also added for some products informing customers about the products and their uses.
Customer reviews to help potential customers make their decision based on the feedback and opinions of other buyers which increases customer confidence in the site and the products
A questions section in the form of a live chat to answer in real time the different questions of the users related to the products.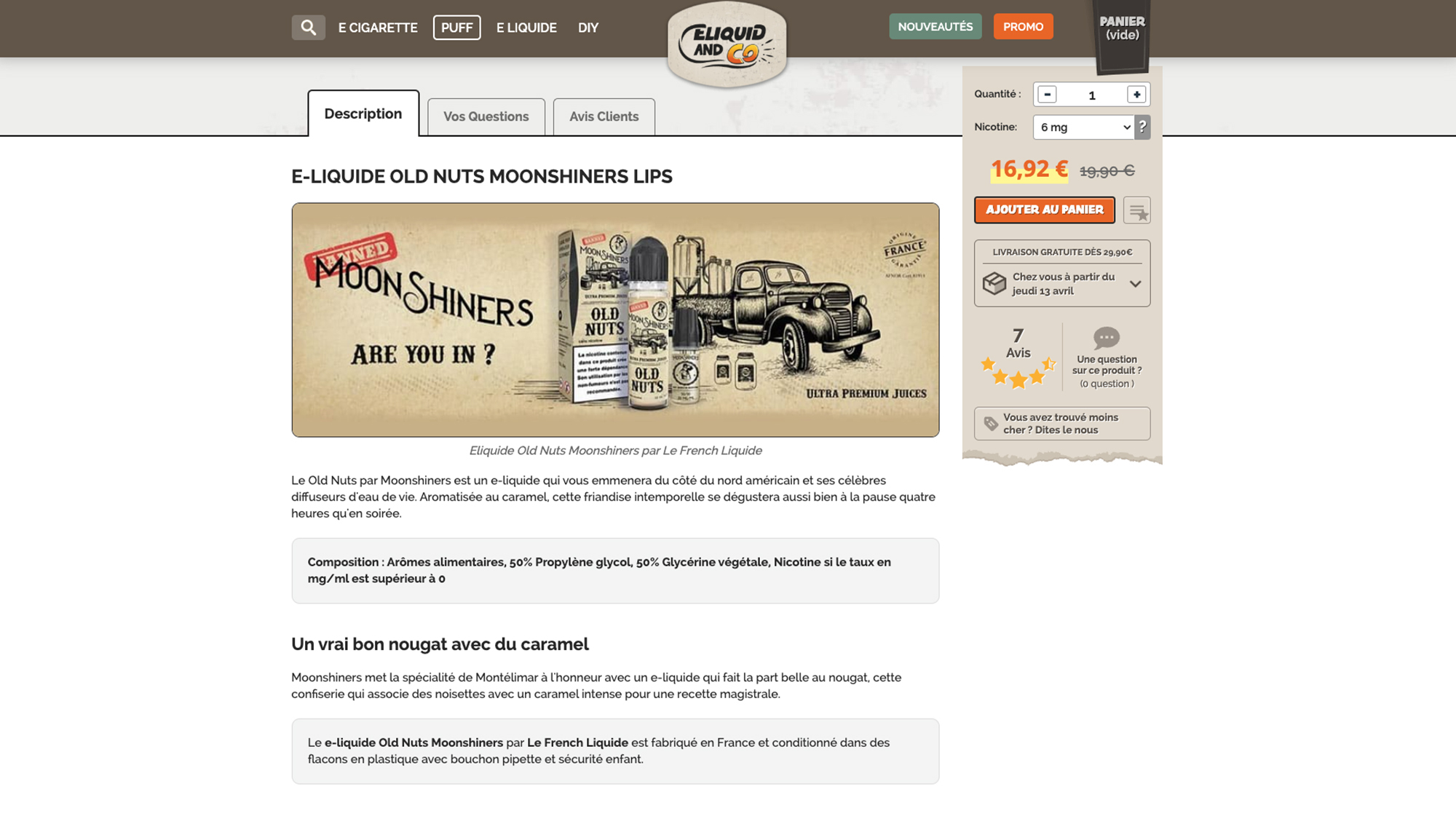 Optimized content for better ranking
Blog

The blog was designed to improve the Search Engine Optimization (SEO) of the website and to gain visibility on search engines by strengthening the internal linkage of the site. In this perspective, the blog is regularly updated with articles relevant to consumers and rich in keywords specific to the activity field.

Guides

A set of guides has been created to help new smokers better understand the products and all the components needed for optimal use and also help them take informed decisions, thus reducing returns and customer service and improving the visibility of the site by providing quality content.

Nouveauté

Given that the vape market is very evolving and that vapers are increasingly demanding for up-to-date products. A new page has also been added to the site. The page highlights new products and accessories offered by the site, which can arouse the interest of visitors and encourage them to return regularly. It also helps to retain existing customers by offering them privileged access to the latest news. Finally, it helps improve the site's SEO by providing fresh and regularly updated content.